Alesi Surgical is pleased to announce that it will be attending the ACS Congress, which is being held at the Moscone Convention Center, San Francisco from October 27th-31st 2019.
The Company will be exhibiting its Ultravision system, the revolutionary approach for optimising OR efficiency, addressing staff exposure to surgical smoke and minimising patient exposure to carbon dioxide during laparoscopic surgery.  Additionally, Alesi will host Best Practice presentations at the booth from Sunday through Tuesday, providing an opportunity for attendees to learn about the applications and use of Ultravision from an expert.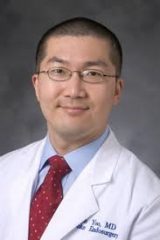 Presenting will be Dr. Jin Yoo, a General/Bariatric surgeon in Durham, North Carolina.  Dr Yoo is affiliated with multiple hospitals in the area, including Duke Raleigh and Regional Hospital.  Clinical interests include minimally invasive and open approaches to advanced upper gastrointestinal (GI) surgery, with a focus on minimally invasive general surgery, with a specialization in complex hernias. He will discuss his experiences using Ultravision in multiple procedures.
Alesi can be found at booth 1240. Please check the ACS Mobile Event App (Enhanced Exhibitor Listings) for details*.
About the ACS.
The ACS Clinical Congress, whose theme this year is "The Best Surgical Education. All in one place", features outstanding education and training opportunities at the premier annual surgical meeting for surgeons, surgery residents, medical students, and members of surgical teams. The hallmarks of the Clinical Congress are a broad range of outstanding hands-on and didactic learning opportunities and timely discourse on the most relevant surgical practices and research, along with unparalleled unparalleled access to peers
Webpage- facs.org/clincon2019
*Available from App store or Google play – https://www.facs.org/clincon2019/resources/app
ACS EXHIBITOR APP – https://exhibitors.core-apps.com/clincon2019
#ACSCC19